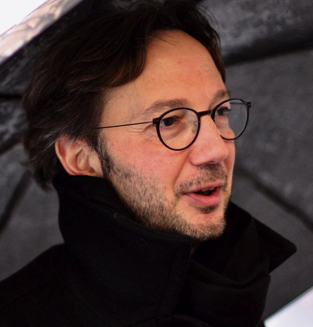 After having headed luxury brands in the l'Oréal group (Lancôme, Armani, Shu Uemura, Kiehl's, Biotherm…), Matthieu Zeller joined Studiocanal in 2012 as Deputy General Manager in charge of International Distribution, Marketing & Development. He contributed to the international expansion of the studio, marked by success films like NON STOP, INSIDE LLEWYN DAVIS, PADDINGTON, but also with the conclusion of distribution agreements in numerous markets, and the creation of a subsidiary in China.
He founded OCTOPOLIS in 2016, with the ambition to put the spotlight on the French and European cultural know-how and channel it into commercial success. OCTOPOLIS is a production label proudly anchored into a culture, able to develop content matching both the market and public expectations. By associating method, expertise and high quality standards with the best French and European talents, OCTOPOLIS devises quality content with strong potential.
We believe in the virtues of collaboration, association and co-creation, and confrontation of ideas. Consequently, OCTOPOLIS forms strong ties with IP owners, talents, producers, investors – always keeping an open mind on new models of partnering.